Dr Lata Boyce
MBBS, FRACGP, ABAARM, FAARFM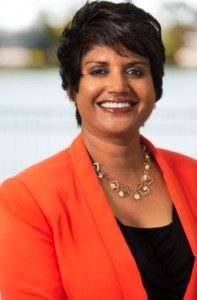 ''My Philosophy and passion is to offer my patients a holistic and natural approach, integrated with conventional medicine to achieve and maintain health, beauty and vitality"
Dr Boyce is a Fellow of the Royal College of General Practitioners, Fellow of the Australasian Academy of Antiaging medicine and Board certified with the American Academy of Anti-ageing medicine, enabling her to prescribe personalised Body-identical hormones, including conventional hormones and offer nutritional ,metabolic and functional medicine .
She has obtained Certification in Nutritional and Environmental medicine. Laser Certification in non-ablative Laser procedures and various certifications in cosmetic procedures connecting the dots between her interests and furthering her dedication to assist her patients in achieving healing and rejuvenation internally and externally.
She is a current member of the Australasian Academy of Anti-ageing, Australasian College of Aesthetic medicine and Australasian college of Environmental and Nutritional medicine.
Her ongoing participation in national and international conferences and workshops and certifications enables her to offer latest in research and technologies. Her philosophy, passion, internal and external health strategies and expertise in Cosmetic Rejuvenation for Women and Men is the hallmark of the Renew Me program.